Padlock security seal HEPHAESTUS SEAL in-ya
Hasp design allows single handed application.
REQUEST FOR QUOTATION
Description
Free movement in locking mechanism prevents glueing, allows integrity of the seal to be checked easily.
Various colors for logistical functions.
Customer name / logo for clear identification.
Barcoding for fast, accurate and reliable data capture and streamlining operations.
Mats of 5 seals allows sequential distribution.
TECHNICAL DRAWING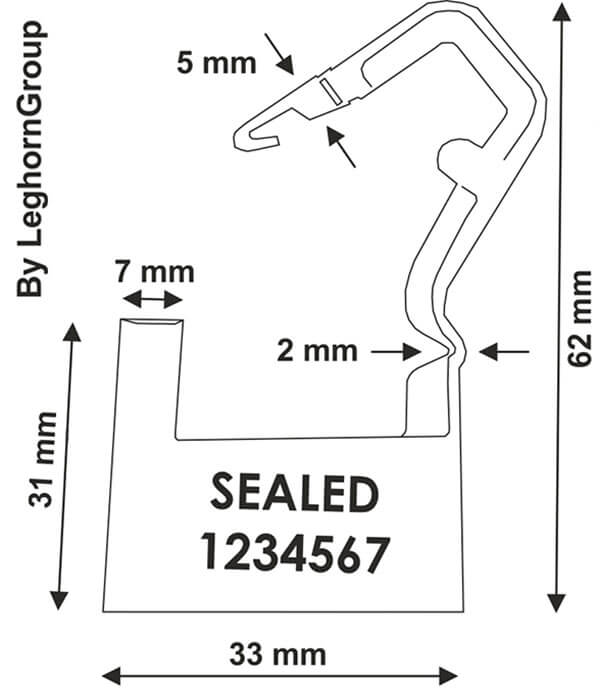 SIZE
Length : 62mm
Width : 33 mm
COLORS & CUSTOMIZATIONS

SEQUENTIAL NUMBERING AND CUSTOMISATION
Laser printing up to 7 digits
Barcoding:  Interleaved 2/5 or Barcode 128
MATERIAL
Polypropylene
AVAILABLE COLORS
Green – Yellow – Dark blue – Red, other colors available on request
PACKING
Carton with 1000 pieces – strip of 5 pcs