RFID Cable Keyholder
RFID CABLE KEYHOLDER is a sturdy cable-style locking keyholder featuring high security thanks to the use of RFID technology
REQUEST FOR QUOTATION
Description
RFID CABLE KEYHOLDER is a sturdy cable-style locking keyholder featuring high security thanks to the use of RFID technology. The robust carbonitrured steel cable with 3.5 mm of diameter and standard lenght of 337 mm has one floating end while the other end is captive. After inserting the keys, the cable lenght can be adjusted and once it is fixed no further accidental sliding can occur. The system prevents keys being dumped while being serviced.
The keyholder body is in solid shock-resistant polystyrene and is coloured in various colours to enable a way to code groups of keys to specific functions. Plastics used for the body is compliant with European Directive 2002/EC – Restriction of Hazardous Substances (RoHS), and can be customised on request with laser engraving of numbers, codes and customer logo.
Keyholders are available in several lengths and custom lengths are also available on special order.
The use of RFID technology enables automatic and univocal identification of every keyholder, even when many of them are gathered together in a  security bag or security box. Any attempt to open or cut and reconnect the cable is permanently registered by the RFID chiptag and evidence of the tamper is given when the keyholder is read again, for instance during daily check at time when keyholders are brought back to the main office by the security staff.
Radio Frequency specification
Frequency:
860 – 960 MHz – UHF EPC Global
Reference RF Standard:
ISO/IEC 18000-6C
RF Protocol:
EPC Class 1 Gen2 / ISO/IEC 18000-6C
Technology:
Passive
Integrated circuit
NXP
Mechanical specification
Material
Aluminum + ABS  or polystyrene in accordance with Restriction of Hazardous Substances (RoHS) listed in the European Directive 2002/EC.
IP Protection
IP66
Operative Temperature
– 30°C / + 80 °C
Storage Temperature
– 30°C / + 80 °C
Size Electronic Part (flag)
42x115x4 mm
Wire standard lenght
337 mm
Wire diameter
3,5 mm
Weight
61 g
ISO 17712:2013
yes
Package size
cm
Package weight
 6,1 kg
Package number seal for box
100 pcs
Electronic specification
Reading distance handheld reader
3 m (dependig on reader)
Reading distance gate reader
8 m (dependig on reader)
Quality:
100% performance tested
User Memory:
Yes
Read / write cycles:
10000
Memory size:
from 128 bit up to 448 bit of EPC Memory;up to 640 bit of User Memory
Password protection:
yes
Tamper Detection:
yes
TID (tag unique identification):
yes
S/N in memory (same of seal):
yes
Data retention:
20 years
Integration with handheld reader:
commercial PDA, OS ANDROID
Integration with gate reader
commercial industrial reader
TECHNICAL DRAWING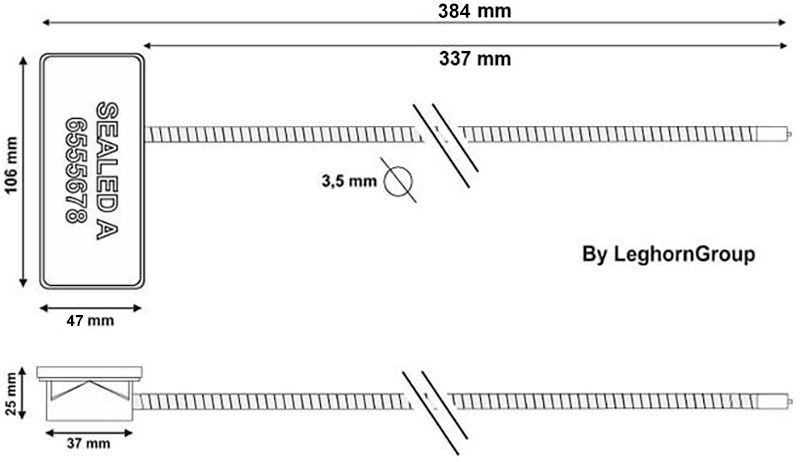 COLORI & PERSONALIZZAZIONI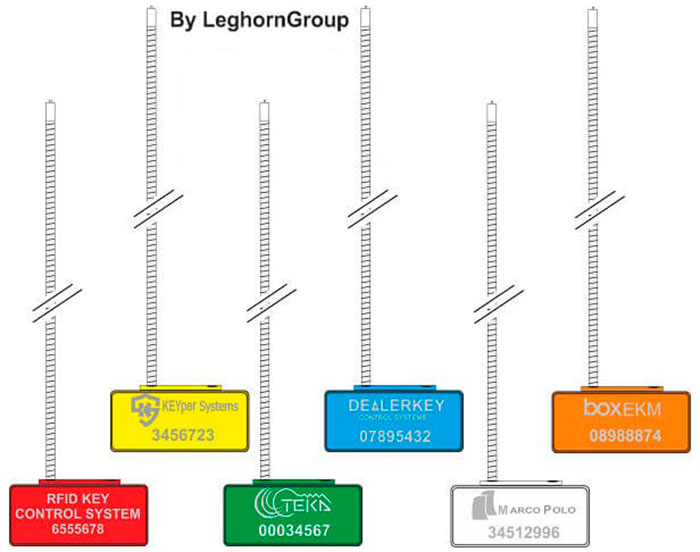 * LOGISTIC VERSION AVAILABLE ON REQUEST
How to use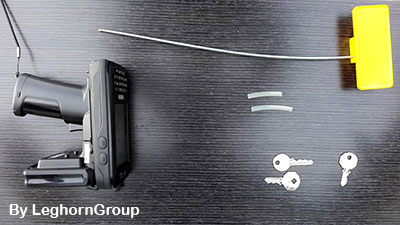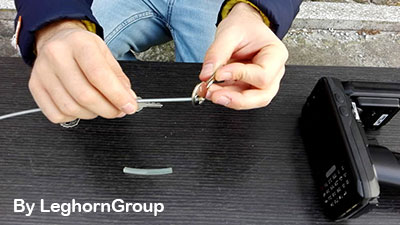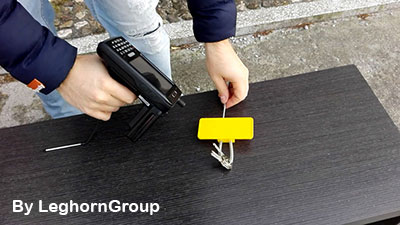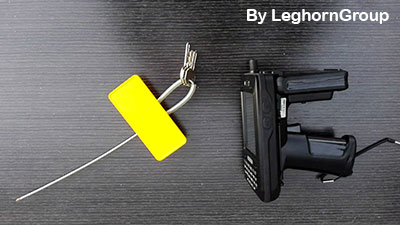 Video
Technical documentation