UHF/HF/NFC RFID Meter seal ANCHORFLAG
Wire seal embedding UHF, HF or NFC tag for automatic identification function
REQUEST FOR QUOTATION
Description
Completely transparent plastic seal. The transparent plastic permits the integrity control of the locking mechanism.
UHF
– RF protocol: EPC Class 1 Gen2 – ISO/IEC 18000-6C
– Integrated Circuit(IC): IMPINJ Monza 3; Read/Write
– Memory: EEPROM
– Operating  Frequency: 860 – 960 MHz  – UHF Global
– Protection: IP66
– Operating temp: -20°C to +80°C
– Storage temp: -20°C to +80°C
– Tag dimension: 12×30 mm
– Resistance harsh factory environment
– Reading distance: Typical reading  with  handheld reader: 5 – 15 cm
TECHNICAL DRAWING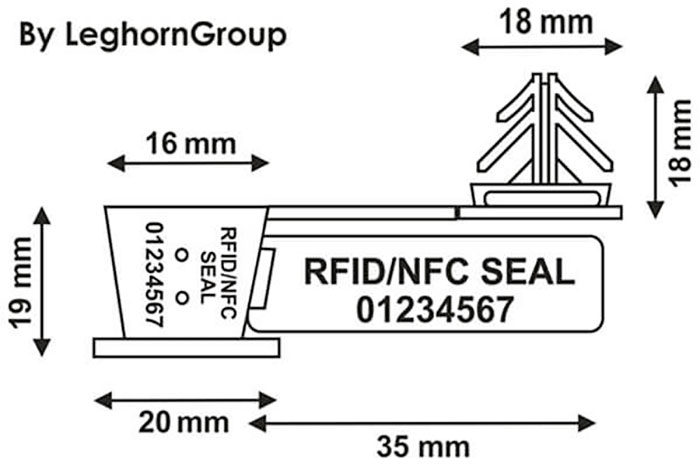 MATERIAL
Polycarbonate
Polystirene
COLORS & CUSTOMIZATIONS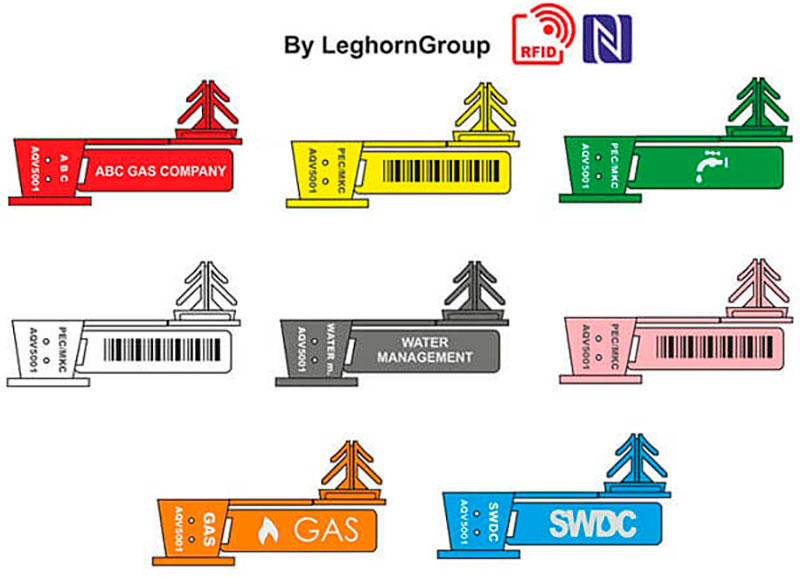 MARKING OPTIONS
– LASER PRINT
– Sequenced numbering up to 15 digits
– Customised up to 20 characters on one line
– Logos available upon request
– For special orders, logo printing in relief
PACKAGING
4.000 seals per carton
carton size: 56×24×46 cm
carton weigth: 12 kg
How to use
A) Insert the wire in the holes on the seals body.
B) Push the "anchor" part in the hole.
C) Press with the fingers till the seal is really closed. If it clicks by closing the safe closure is guaranteed.