Adjustable Plastic Security Seal Hectorseal in-ya 4×384 mm
Ribbon width 4 mm fits small eyelets.
REQUEST FOR QUOTATION
Description
Locking Mechanism of stainless steel spring increases tamper resistance.
Disc sealed to housing with foils prevents tampering by substitution of disc.
Flat construction fits into small area.
Various colors for logistical purpose.
Customer name / logo for clear identification.
Mats of 10 seals allows sequential distribution.
TECHNICAL DRAWING

SIZE
Width: 4 mm
Length: 384 mm
COLORS & CUSTOMIZATIONS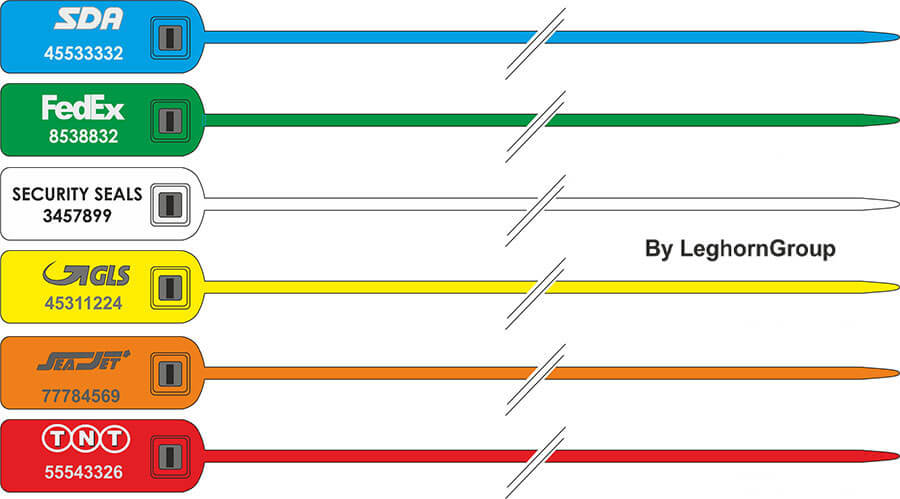 NUMBERING AND PERSONALISATION
Laser printing up to 7 digits
Barcoding
Up to 11 alphanumeric characters per line Customer's logo
AVAILABLE COLORS
Yellow – Grey – Light –  Blue – Green – White – Black, other Colors available on request
PACKAGE
Carton of 1000 pcs- Strips of 10 pieces