Description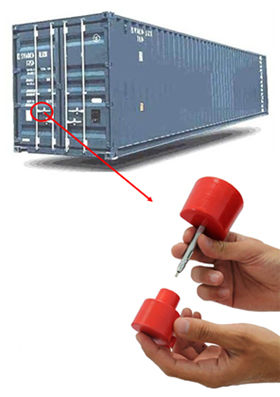 LEGHORN Srl has been dedicated to designing and producing mechanical security seals for the logistics sector. The dynamic company has a rich and well cultured background in anti tampering systems and the best means to tackle and prevent tampering or pilferage to your goods.
LEGHORN's management team, aware of the importance of investing in projects that include electronic technology  have spent the last 10 years developing and expanding their current range of products. The latest products manufactured in house combine the traditional methods of mechanical tamper prevention with the most modern usage of RFID technology.
LEGHORN is proud to present their first single use active Rfid seal.
MENTORSEAL is an innovative seal that combines the high security of an ISO 17712:2013 approved seal, with the technical features of an active device that uses Radio frequency to automatically identify the container and/or vehicle.
The primary security  function of the seal is integrated with the possibility of improving the logistics  flow by keeping track of the container.
MENTORSEAL can be read with  static gateway readers of handheld portable readers, that are equipped with the relevant reading module of the seal- operating on a double frequency 433 MHz -2.45 GHz.
Thanks to the presence of active RFID , the seal can communicate over significant distances (e.g. over 15m).
The seal is characterised by it's own unique Identification code. Furthermore as it is a single use seal its pricing is extremely competitive.
Some of the main innovative features of  MENTORSEAL are:
Guaranteeduniquenessof the coupling betweenthe head of theseal with thepinand barrel

Timestamp of when the seal is "born" stored in the memory;

Timestamp of when the seal is closed stored in the memory;

Timestamp of  the opening /or tampering of the seal stored in the memory.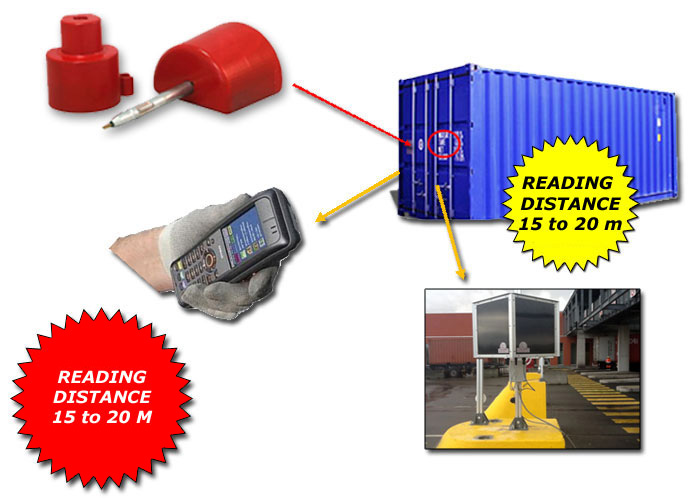 DATA COMMUNICAITON: Any data received from MENTORSEAL using a hand held reader can be downloaded to a server whilst offline or alternatively online using WiFi or GPRS; If working with a fixed reader it can be connected to a PC via an Erthernet communication interface.
TRACEABILITY:  MENTORSEAL can store in its memory 15 Log  and the container ID.
This allows the user the trace the logistics flow of the container using the information received.
READING DISTANCE: MENTORSEAL  can be read at a distance of over 15 m by way of  "Contact reading" or "in line of sight", allowing the reading to be taken whilst the container is in transit and speed up the security operations.
Radio Frequency specification
Frequency
4.33 MHz / 2.45 GHz
Reference RF Standard
ETSI EN 300-220 / ETSI EN 300-440
RF Protocol
Proprietary of the manufacturer
Technology
Active RFID
Mechanical specification
Material
Steel + ABS or polystyrene in accordance with Restriction of Hazardous Substances (RoHS) listed in the European Directive 2002/EC.
Industrial Protection
IP66
Operating Temperature
– 20°C / + 60 °C
Storage Temperature
– 55°C / + 125 °C
Electronic Part Size (flag)
mm 64x50x40
Metal pin size
8 mm diameter – lenght mm 74
Bolt size
32 mm diameter – lenght mm 40
Weight
135 g
ISO 17712:2013
yes
Package size
32x25x10 cm
Package weight
4 kg
Package number seal for box
24pcs
Personalization serial number
Yes
Personalisation logo
Yes on request
Electronic specification
Reading distance handheld reader
12 m
Reading distance gate reader
20 m
Battery
Yes (3V)
Memory read / write
Yes
Cycle read / write
100.000
Memory size
1 Kbyte
Password protection
yes
Tamper Detection
yes
TID (tag unique identification)
yes
S/N in memory the same normal seal
yes
RTC (real time clock system)
yes
Record in memory timestamp seal closed
yes
Record in memory timestamp seal tamper
yes
Record in memory timestamp log event
yes
Unique  association between pin and bolt
yes
Lifetime if seal is active (electronic part)
1 year
Integration with handheld reader
Libraries available
Integration with gate reader
Libraries available
MENTORSEAL HAS BEEN MANUFACTURED AROUND THE INTERNAL MECHANICAL COMPONENTS OF NEPTUNESEAL ISO 17712:2013
TECHNICAL DRAWING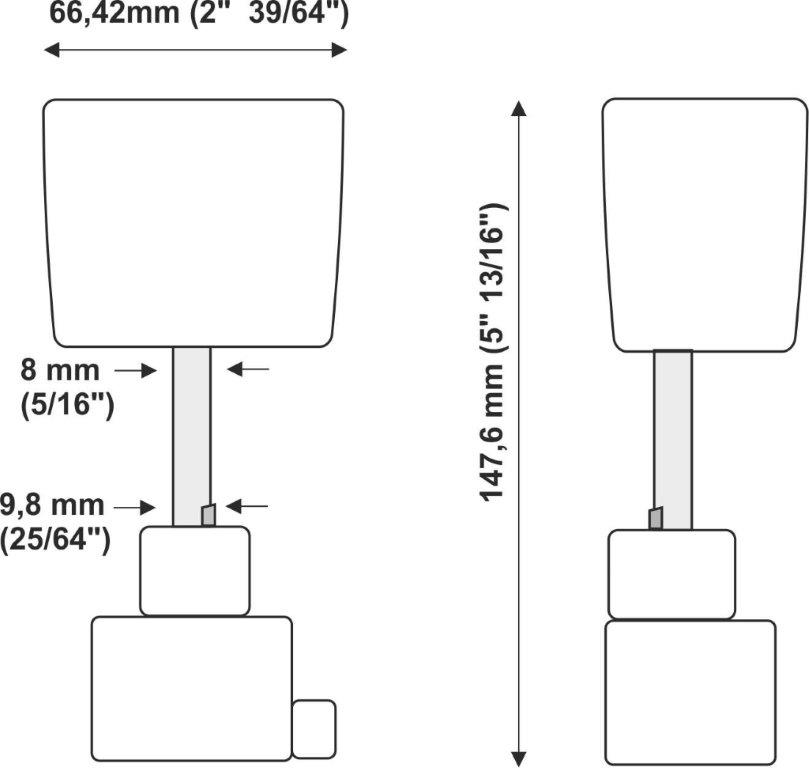 COLOURS

---
RELATED PRODUCTS