Pull-tight plastic seals JUPITER 2×425 mm
Pull-tight plastic seals with metal locking insert. Tear-off tag possibility. Label size 22×50 mm
REQUEST FOR QUOTATION
Description
Pull-tight plastic seals
Pull-tight plastic seals
Pull-tight plastic seals. Quick and safe application. Metal locking insert and possible tear-off tag for easy removal.
TECHNICAL DRAWING

SIZE
Diameter: 2 mm (5/64")
Length: 425 mm (16" 47/64")
Label: 22×50 mm (55/64"×1" 31/32")
MATERIAL
In accordance with : Restriction of Hazardous Substances (RoHS) listed in the European Directive 2002/EC.
COLOURS & CUSTOMIZATIONS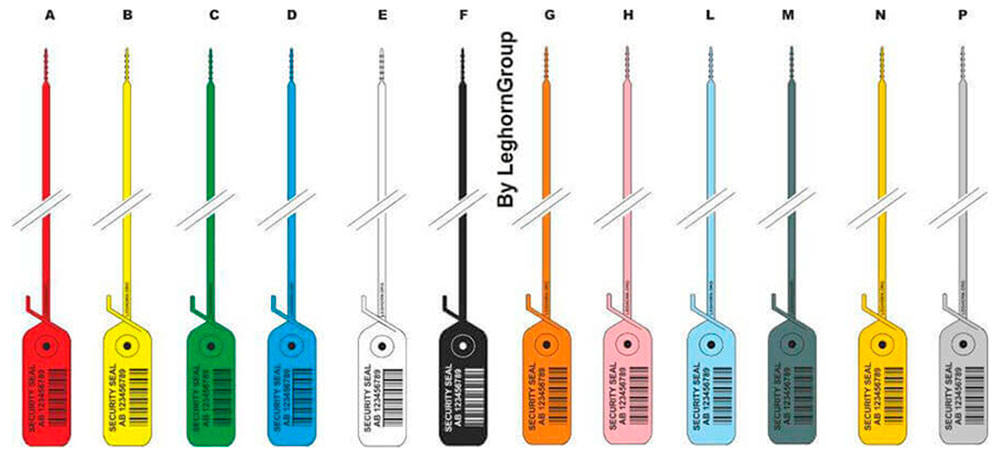 MARKING
– Thermal transfer
– Sequentially numbering (max 15 digits)
– Barcode possibility
– Customisation up to 20 digits on a line
– Logo printing upon customer's request
– For special orders embossed logo printing
PACKAGING
Cartons of 1.000 seals – in strips of 10 pcs
Carton dimensions: 56×34×20 cm (22" 3/64"×13" 25/64"×9" 27/32")
Carton weight: 3 kg (7 lb)